Do you know it's possible to get fast and effective pain relief without opioids? Opioid misuse is now a public health emergency that affects millions. Along with dependence and addiction, users may also experience adverse effects that lead to death. With healthcare officials across the United States trying to manage an opioid epidemic, the use of non-opioid, non-addictive pain management techniques is paramount.
In Tampa, Florida, our doctor is a leading the community in regenerative medicine alternatives to pain management. Unlike pain medication, regenerative medicine treats the root cause of your symptoms rather than mask the pain.
With regenerative medicine, your patients can get all-natural pain relief while avoiding the use of narcotics altogether.
We have been successful in using regenerative medicine to treat the following:
Back pain
Joint pain
Shoulder pain
Knee pain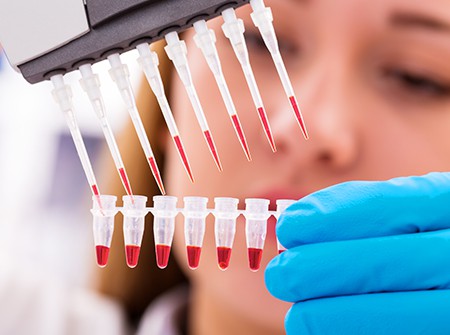 mesenchymal Cells and Regenerative Medicine For Pain
Treatments containing mesenchymal stromal cells and growth factors are a form of regenerative medicine that utilizes your body's natural healing mechanisms. These regenerative cells renew and repair diseased or damaged tissues, and injections have shown promising results for a wide range of musculoskeletal disorders.
People are born equipped with an abundance of cells that repair the body when damage or injury occurs. Aging causes the body's cell count to decline, reducing its ability to regenerate and self-heal. When we inject growth factors and mesenchymal cells precisely administered into a patient's painful joint, back, or elsewhere, it strengthens their natural repair system. Once damaged or injured tissue is healed, patients feel less pain and don't need harmful opioids or painkillers.
Platelet-Rich Plasma Injectables
Another non-opioid, regenerative medicine pain management procedure is platelet-rich plasma therapy. Plasma, the liquid portion of blood, is composed mainly of water and proteins. Blood also contains red blood cells, white blood cells, and platelets necessary for growth, repair, and healing. Platelet activation plays a crucial role in the body's natural healing process.
By concentrating a patient's blood platelets into an injectable that's administered to painful body parts, the body can quickly and more completely commence the healing of injured tendons, ligaments, muscles, and other tissues.
Opioid use presents the risk of dependence and fatally harmful side effects. PRP injections employ the body's inherent healing system to improve musculoskeletal problems.
PRP injections are prepared by taking samples of the patient's blood and running it through a centrifuge to concentrate the platelets. Activated platelets are injected directly into injured or diseased body tissue, releasing growth factors that increase the number of reparative cells your body produces and can utilize.
Regenerative medicine has been used to successfully treat:
Shoulder pain (e.g., rotator cuff tears)
Arthritic joints and aches (PRP particularly)
Tennis elbow
Runner's knee
Jumper's knee
Tendonitis
And more!
Regenerative medicine offers some of the top treatments for pain without surgery or harmful painkillers.