Pain Relief
The goal of our pain relief center is to work with you to develop an active approach to eliminating your pain. Led by an orthopedic doctor with more than 40 years' experience in pain management, our team of professionals provides cutting-edge regenerative medicine treatments. We have the all-natural pain relief procedures to help you get your life back on track, without major surgery.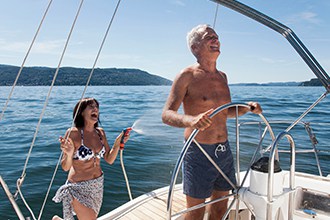 Pain Relief Treatment
Regenerative therapy is a field of medicine that utilizes non-surgical, minimally invasive procedures to repair or replace damaged or diseased tissues and organs. By speeding up your body's natural healing process, regenerative medicine can not only help you alleviate chronic pain but can also reduce, and in most cases, eliminate your reliance on pain medications.
We provide pain relief for a variety of conditions including:
Regenerative medicine includes treatments like regenerative therapy and platelet-rich plasma (PRP) injections. Both of which we offer at our state-of-the-art medical clinic. These treatments have been proven to help restore your joints, muscles, tendons, ligaments, and nerves.
Platelet-Rich Plasma (PRP) Injections
We draw some of your blood and process it in a special device to separate the parts of your blood, concentrating the platelets from other cells. This serum is rich in growth factors that trigger healing wherever its injected. PRP increases blood flow to your body's degenerated structures, promoting the delivering of your body's best healing agents, including regenerative cellular tissue. All of these factors get to work repairing damage, soothing inflammation, and alleviating your pain as you heal. PRP injections can be very effective in treating acute and chronic pain conditions caused by arthritis, osteoarthritis, back injuries, and more!
Regenerative Therapy Treatments
Your body possesses natural healing mechanisms to renew old worn out cell tissue or injuries. Those agents are called cellular tissue. Cells are unspecialized and can transform into whatever tissue you need. However, cell regeneration gradually becomes limited when you grow older. And that's where regenerative therapy is useful.
Regenerative therapy increasingly shows promising results for the treatment of various degenerative conditions, such as arthritis and disc problems. Our cellular treatments involve injecting young and highly effective cells into the site of your pain. They're quickly taken up by your body and put to work healing and dividing. Regenerative cells speed up the regeneration process, renewing and repairing diseased or damaged tissues, including tendons, ligaments, bones, and cartilage. We use this technique to help you experience fast pain relief.
Regenerative Therapy for Pain
regenerative therapy is beneficial for the treatment of a wide range of conditions, including:
Spinal conditions and back pain
Neck pain
Shoulder pain, such as a torn rotator cuff
Elbow pain
Joint pain, such as a torn labrum
Arthritis
Torn ligaments
Hip pain
Sciatica and lower back pain
Disc problems
Plantar fasciitis
Pain Relief Center
If you are exploring your non-surgical options for pain relief of any kind, you should schedule an appointment at our orthopedic medical clinic. Our doctor evaluates your painful condition and prior medical history to determine which all-natural regenerative treatment option is best for you.
We can help you avoid the need for replacement surgery to address your pain. If you've had a failed operation, we can find the right regenerative medicine procedure to help return to enjoying an active, pain-free lifestyle.
If you are looking for effective and long lasting pain relief in Tampa, The Villages or any nearby city in the Tampa Bay area, call us today at (727) 310-5772.