Arthritis
Have simple activities like opening jars, climbing stairs, or walking become painful for you? Our orthopedic doctor can help you with all-natural pain relief options for your arthritis symptoms. Our clinic has been assisting patients with arthritis symptoms since 1979. We've evolved into a leading clinic for regenerative medicine treatments in The Villages, Tampa, and surrounding areas, and we can help you!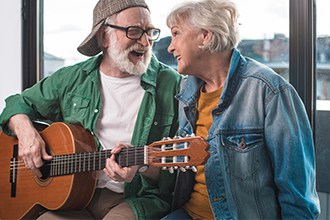 Arthritis Pain Relief
If you have this debilitating disease, platelet-rich plasma injections may be your solution for all-natural pain relief. The simple non-invasive procedure begins with a sample of your blood, which is spun in a special device that separates the platelets.
Concentrated platelets are rich with healing proteins called growth factors, which our doctor injects into the site of your pain and other affected areas. These bioactive materials immediately go to work, healing damaged cells and repairing tissue.
The healing cells also help the body recover from the pain of inflammation in arthritic joints or tissue injury. Both PRP is a low-risk procedure and requires no downtime.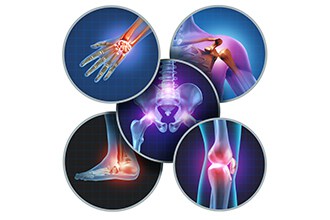 What Causes Arthritis?
Arthritis is the general term used to refer to joint pain and joint diseases. Although more than 100 types of arthritis and related conditions affect people of all ages and sexes, it's more prevalent among women and seniors.
Arthritis occurs when the joint cartilage that cushions the ends of bones deteriorates, causing the bones to rub against each other, making your movements painful. Symptoms depend on the affected joint, but you may experience:
Deep, aching pain when you bend over, squat, walk or climb stairs
Trouble when raising your hands to get dressed or gripping items
Stiff joints
Muscle stiffness
Swollen and hard to move joints
Types of Arthritis
The most common types of arthritis are:
Rheumatoid arthritis
Osteoarthritis
Tendonitis
We are pioneers in utilizing regenerative medicine therapies and technologies to help you get fast, effective pain relief. At our clinic, we believe in ensuring that our patients receive the safest and most advanced regenerative therapy available.
Our state-of-the-art facility treats the root cause of arthritis, instead of masking symptoms with medications. Blending 40 years of experience as an orthopedic doctor with the latest developments in regenerative medicine, our board-certified physician will help you get fast, effective, and long-lasting relief from painful symptoms so that you can reclaim your life.
If you've been told that surgery is your only option to address your chronic joint pain, we provide second opinions so that you can explore your options and make the best decision for you.
For effective and long lasting relief from arthritis in Tampa, The Villages or any nearby city in the Tampa Bay area, call us today at (727) 310-5772.