Hip Pain
If you have started to experience hip pain or have been suffering for a while, it is only natural to fear the worst. If you are middle aged or older you may know people your age who have already undergone hip surgery and witnessed the lengthy recovery process. Hip pain due to injury, fall, or seemingly out of the blue can be scary but the good news is, surgery is not always necessarily inevitable.
Thanks to our newest technology in regenerative medicine, there are many options to get you the pain relief you need and also help heal the injury without the need for surgery or symptom masking medications.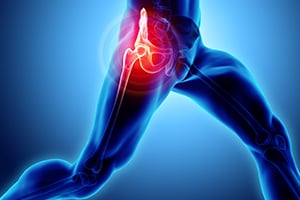 Hip Joint Pain
Our hips are a complex area where the pelvis meets the lower back using a multitude of muscles and tendons to help stabilize where your legs meet the hips. The way we stand, walk, and sit can all cause an imbalance in our core structure. We are not always aware of the damage and problems we cause on our joints by doing seemingly mundane activities. From the way we exercise to sitting too long or not getting enough physical activity, we actually contribute to aches and pains in our hip joints.
Past injury or impact can also contribute to inflammation in the tendons in the hips. If addressed right away, regenerative procedures such as PRP injections or the use of mesenchymal cells can help your body heal more efficiently with long lasting results helping you get back to living life and regain mobility while also preventing further damage or injury, allowing you to avoid the use of harmful medications or invasive surgeries that may not really resolve the problem.
Regenerative Therapy Provides an Alternative to Hip Replacement Surgery
Once an accurate assessment is made for what is causing your hip pain, a specific treatment plan can be made for properly treating you. When the injury calls for a significant treatment to heal, we offer our patients regenerative therapies such as mesenchymal cell treatments as well as PRP (Platelet Rich Plasma) injections. Mesenchymal cells are young cells derived from Wharton's Jelly occurring in umbilical cord tissue. Because these cells are rich in growth factors, they aide in faster recovery in the body.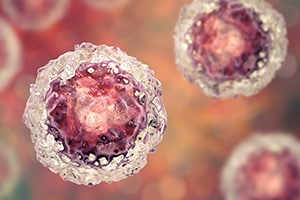 PRP injections are also an effective form or regenerative medicine using the body's own cells to help restore the injured areas. With these procedures, we have had great results in helping our patients naturally repair their hip injuries, offering an effective alternative to hip replacement surgery. Hip surgery is invasive and may not fully resolve the issue. Regenerative medicine may be the solution you are looking for if surgery is not a viable solution for your specific needs.
Causes of Hip Pain
The Hips are extremely durable, however, they are not indestructible. As we age and with constant use, the joint and cartilage can get worn down or become damaged. Some of the most common conditions that may be the source of your pain include:
Arthritis
Osteoarthritis
Rheumatoid Arthritis
Fracture
Bursitis
Tendonitis
Muscle strain
Inflammation
and many more
If you are looking for effective and long lasting relief for hip pain in Tampa, The Villages or any nearby city in the Tampa Bay area, call us today at (727) 310-5772. Regardless of what is causing your pain, our doctors can offer a treatment plan specific to your individual needs to get you on the path back to living with less pain with regenerative treatment options.