Joint Pain
Joints connect your bones, providing support to help you move. If your joints become inflamed, infected, or otherwise injured, you may experience shoulder pain, elbow pain, ankle pain, and knee pain.
Our orthopedic doctor has 40 years of experience as a board-certified physician and is offering the best all-natural pain relief techniques available. We are your go-to for safe, effective, non-surgical options to alleviate your joint pain.
Joint Pain Relief
Regenerative medicine is an alternative approach to treating musculoskeletal conditions involving degenerating joints. Non-invasive regenerative medicine therapies use your body's natural healing properties to regenerate new, healthy cells and relieve your aching joints.
Signs and symptoms of joint pain can include:
Redness
Swelling
Tenderness
Limping
Stiffness
Weakness
And more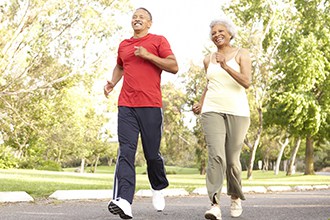 Why Do My Joints Hurt
Regenerative therapy and platelet-rich plasma injections are two drug-free and minimally invasive regenerative medicine therapies offered at our state-of-the-art medical facility. These procedures have been proven effective in treating the entire spectrum of joint diseases and conditions.
Regenerative Therapy Treatments
Regenerative cellular tissue divide and multiply to repair damage to tissue, cartilage, and bones. The cells used in our treatments are collected from umbilical allografts and amniotic fluid amnion after caesarian sections. These bioactive materials are donated with consent from healthy volunteer donors who have passed a stringent screening process. Harvested cells are also sterilized for safety before distributed for use.
We inject these young, highly effective and concentrated cells into the injured joint, tendon, or ligament to help you get pain relief. The cells are readily adopted and begin to specialize into the tissues you need to restore joint function. You can heal without the use of medication or surgery.
Platelet-Rich Plasma (PRP) Therapy
Your blood is a rich source of platelets, which contain growth factors that help your body stimulate tissue regeneration and promote healing. We synthesize PRP from a sample of your blood. It's a high concentration of platelets into the blood plasma. When introduced to your degenerating joints, PRP facilitates the repair of damaged tissue, increases joint mobility, and eases friction between sore joints. Platelet-rich plasma injections trigger collagen production, lubricating your painful joints so that they can move smoothly.
Causes of Joint Pain
Disease and injury can damage joints, interfere with your movements, and cause you chronic pain. As you age, your body undergoes many structural changes. Cartilage cushioning your joints erodes, increasing friction between your bones and reducing flexibility. As this condition progresses, your cartilage wears away leading to arthritis, osteoarthritis, and degenerative disc disorder.
Common causes of joint pain include:
Broken bones
Fibromyalgia
Lupus
Rheumatoid arthritis
Sprains
Tendonitis
If you're considering any of our regenerative medicine joint pain relief treatments, our orthopedic doctor can advise you on the most appropriate technique to get you fast joint pain relief. Our qualified health professionals are available to discuss your condition and your treatment options. It's time to quit wondering "Why do my joints hurt?" and book your appointment today.
For effective and long lasting relief for joint pain in Tampa, The Villages or any nearby city in the Tampa Bay area, call us today at (727) 310-5772.