Platelet Rich Plasma
Our orthopedic medical clinic is a family-run health and wellness center, offering comprehensive regenerative medicine treatments. Our licensed professionals provide a welcoming environment in a state-of-the-art facility. We have successfully used platelet-rich plasma therapy to provide all-natural pain relief to hundreds of patients. If you're looking for cosmetic treatment, we also use PRP to restore your youthful glow.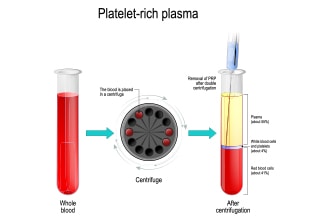 PRP Injection
Your blood is composed of more than just red and white blood cells. Blood consists of several building blocks and components, including plasma and platelets. Plasma is the blood component responsible for transporting cells throughout the bloodstream, and platelets are the cells that initiate tissue repair or clotting wherever tissue is damaged or injured throughout your body. Platelets also contain hundreds of small proteins, known as growth factors, responsible for initiating the repair process.
Platelet-rich plasma (PRP) is a regenerative procedure that utilizes your blood to create an injectable solution. The PRP injection contains an enhanced concentration of your platelets to maximize rejuvenation. During your appointment, we draw some of your blood to synthesize the injection. The prepared platelet-rich plasma is then reintroduced into your body at the target area, whether that's the site of pain, your scalp for hair regrowth, or your face for plumping and wrinkle reduction.
Bioactive proteins and growth factors in this serum act as a catalyst for accelerating the healing process and regenerating tissue. PRP treatment generally consists of 3 to 5 treatments spaced 6 to 8 weeks apart. It is safe, and there's a very low chance of rejection since the injection comes entirely from your blood. After treatments, there's little downtime or discomfort.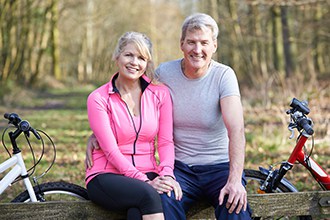 Platelet-Rich Plasma Therapy
Platelet-Rich Plasma (PRP) therapy is suitable for the treatment of anyone suffering from:
Knee pain
Back pain
Neck pain
Shoulder pain
Elbow pain
Joint pain
Hip pain
Damaged or degraded cartilage
Torn ligaments
Arthritis
Plantar fasciitis
Disc problems
Bone issues
And more
As it accelerates healing and recovery from a variety of injuries, platelet-rich plasma treatment is suitable for athletes suffering from sports-related injuries.
PPR is an excellent, all-natural, non-surgical alternative to standard facelifts. The PPR Facelift is also called the Vampire Facelift, and it uses the same methods mentioned above to prepare the injection. PRP is injected into key areas of your face, typically with natural fillers like Juvéderm, to restore a youthful, smooth appearance to the skin.
PRP Treatment
Do you suffer from chronic pain due to osteoarthritis, knee injury, rotator cuff dysfunction, labral tears, meniscal tears, or any other degenerative issue? We want to help you! We will assess your condition and recommend a platelet-rich plasma therapy treatment plan to address your pain symptoms.
We take great pride in providing all-natural pain relief treatments that help our patients forgo surgery and medications. Our individualized pain management strategy focuses on identifying, addressing, and preventing the return of root causes of your chronic pain.
If you have lingering pain in your knees, elbows, shoulders, back, or other joints, PRP therapy may be able to keep you from painful, invasive surgery and lengthy rehabilitation time. You may also be thinking of getting ortho surgery, and our experienced orthopedic doctor can provide a second opinion for non-surgical alternatives.
To learn more about how we can relieve your pain with platelet rich plasma in Tampa, The Villages or any nearby city in the Tampa Bay area, call us today at (727) 310-5772 for a consultation.