Regenerative Medicine
Most people believe that if they're suffering from chronic pain, their only option for relief would be surgery. That's no longer the case. Advancements in regenerative medicine offer you several options to get all-natural pain relief, without the complications and long-term recovery from surgery.
With more than four decades of experience as a board-certified orthopedic surgeon, our doctor is a regional leader in regenerative therapies, such as regenerative therapy and platelet-rich plasma (PRP) injections.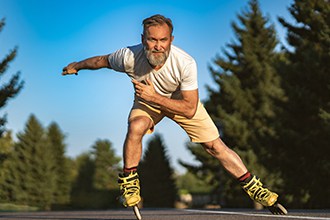 What is Regenerative Medicine?
Regenerative medicine uses new and proven developments in cell research to provide safe, effective, natural relief from a variety of painful medical conditions. As you age, your body gradually loses its ability to heal, often resulting in degenerative diseases like arthritis and disc disease as well as minor aches and pain. Regenerative medicine works counter to the aging process and stimulates self-healing.
Regenerative cellular tissue contains growth factors that regenerate tissue, producing healing properties suitable to treat many chronic degenerative diseases, metabolic diseases, autoimmune diseases, and issues affecting the nervous system.
Conditions that could benefit from regenerative medicine include:
Joint pain (e.g., torn labrum)
Back pain
Disc problems (e.g., bulging disc, herniated disc, torn disc, slipped disc, and ruptured disc)
Neck pain
Knee pain
Damaged or degraded cartilage
Shoulder pain (e.g., torn rotator cuff)
Sciatica, including lower back pain
Arthritis and osteoarthritis
Fibromyalgia
Spinal pain
Migraine headaches
Elbow pain
Hip pain
Torn ligaments
Tendonitis
Neuropathy (e.g., numbness in hands and feet)
Plantar fasciitis
Osteoporosis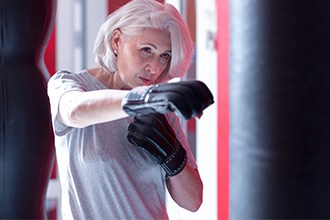 Regenerative Therapy Treatments
Regenerative therapy treatments are a non-invasive solution used to treat musculoskeletal conditions. This advanced treatment can revitalize, regenerate and repair cell function and restore your immune response, to treat your painful condition and alleviate suffering.
The ability of regenerative cells to self-renew and promote tissue generation makes this the perfect treatment for replacing your body's diseased and damaged cells with minimal risk of rejection and side effects.
We source from umbilical allografts. These donors receive the same medical attention, care, and screening. Mesenchymal cells are found in high concentrations in the Wharton's jelly of umbilical cords, which makes this an ideal source of regenerative material for healing injections.
Amniotic fluid can also be very effective as part of a pain management program. Amniotic fluid is collected during planned C-sections from donors who are screened using stringent federal guidelines. Amniotic fluid, usually discarded as medical waste during births, is a source of valuable growth factors including lipids, extracellular matrix molecules such as hyaluronic acid and fibronectin among others.
Platelet-Rich Plasma
Platelet-rich plasma (PRP) therapy utilize your body's cells to repair damaged or injured areas, often eliminating the need for surgery. PRP injections are a non-invasive and long-lasting treatment for relief from chronic pain. We process a sample of your blood to isolate and extract your platelets. This concentrated solution is reintroduced to your affected areas. Growth factors get to work at the site of your pain to heal damage. The platelets also stimulate other healers in your body to help with regeneration.
If you are experiencing chronic pain, surgery is not your only solution for pain relief. Our orthopedic doctor is often sought as a second opinion, and he will advise you on whether or not PRP is a suitable option.
Licensed and trained professionals at our fully-equipped, state-of-the-art medical clinic are ready to help you experience fast and effective pain relief.
To learn more about how we can relieve your pain with regenerative medicine in Tampa, The Villages or any nearby city in the Tampa Bay area, call us today at (727) 310-5772 for a consultation.